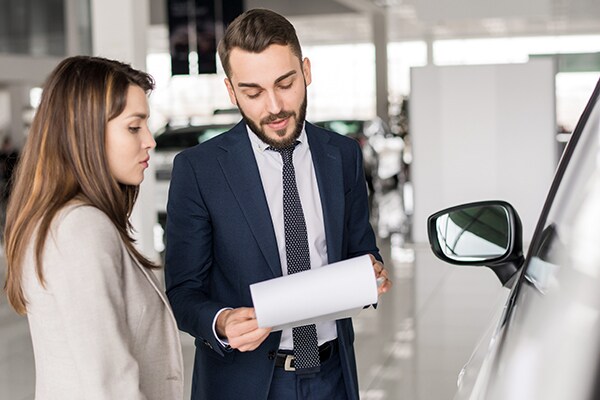 You're pretty excited about your new ride.
You've chosen a color, make, model, and decided to go for the roof rack and all the bells and whistles.
But don't forget one of the most important things: Car insurance.
Here's what you need to know about calculating your insurance costs before you buy.
Figuring out your automobile insurance costs
There's actually a great tool you can try out here.
But that's not the only way to figure things out.
You can get an idea by understanding what factors an insurance company takes into account.
The value of the vehicle. You can generally count on a more expensive vehicle being more costly to insure.

The cost of replacement parts. Remember, the insurance company will be on the hook to pay if there's an accident. Costly replacement parts will cause your premium to go up.

The car's safety rating. The safer the vehicle, the more you'll save on insurance.

Your driving record. Speeding tickets, prior claims, and any other marks against you may have a negative effect on how much you pay.
Shop around
Get quotes from different companies to make sure you're getting the best deal possible.
Find a company with a great reputation for customer service. If you ever experience an incident, you'll be glad to have helpful people on your side.
Get the right help
When you're shopping for a car – and the insurance to go with it – on a tight budget, you don't have to go it alone.
The friendly, knowledgeable sales staff at Serra Mazda is happy to help you find a vehicle that isn't too costly to insure but suits your needs.
Give us a call or stop in today and experience People Pleasin' for yourself!