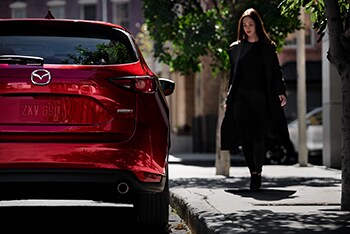 Mazda enthusiasts have been waiting a long time.
The brand started talking about bringing an efficient powerful diesel vehicle to the United States in 2010.
There was a lot of excitement but nothing happened.
Until now.
The Mazda CX-5 diesel arrived this year.
Here's what you need to know about this long-awaited vehicle.
CX-5 diesel by the numbers
Let's take a look at the stats.
Starting price: $41,000
Fuel economy: 27 mpg city/30 mpg highway
Engine: SkyActiv-D 2.2 Liter diesel
Horsepower: 168
Torque: 310 pound-feet
Transmission: 6-speed automatic
Exterior flair
The massive grille grabs your…
Read More