Serra Mazda Cares: Our Commitment to You
At Serra Mazda, we are committed to providing the best possible service to our loyal customers. During these unprecedented times, your transportation needs have never been more important to us. That's why we're partnering with Mazda to ensure your comfort and safety when braving the storm for your fellow man.
Free Oil Change for Healthcare Professionals
On the frontlines? Your hard work and dedication to protecting our communities is not going unnoticed. Serra Mazda is here to support you in any way possible, especially when it comes to your essential transportation needs.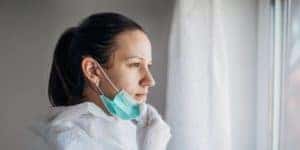 During this time, healthcare professionals can receive a free oil change from our participating Mazda dealership in Akron. Mazda's Essential Car Care Program offers this service not only for your Mazda brand, but for most makes and models.
Schedule your free oil change today by contacting our dealership. Serra Mazda is here to help you stay on your feet while you help our community get back on theirs. Give us a call today!
Mazda Loyalty Program + Mazda Capital Services Assistance
Our commitment to you doesn't stop there. Your decision to finance with Mazda is important to us, so we believe our loyal customers deserve financial reassurance. Alongside a loyalty program offering $1,500 for current owners entering a new lease or Mazda purchase, the following assistance programs may apply to you:
Vehicle Loan or Lease Payment Assistance: Visit chase.com/autofinanceassistance for the most up to date COVID-19 lease and loan information.
Lease-End Extension: If your lease is scheduled to end in the near future we will automatically extend it.  By continuing to make your monthly payments, you may extend the term of your Lease Agreement for up to six months to allow you extra time and flexibility. No phone call is needed to confirm your extension. You will receive a letter or email from Chase for more information about the lease extension.
Lease-End Vehicle Returns: If you do not wish to take advantage of the lease-end extension and want to coordinate the return of your vehicle, please contact your local dealer as well as Chase. If you are not able to return your vehicle to the dealer, please visit chase.com/autofinanceassistance for next steps.
Military: If you are active duty military or have been activated to respond to a disaster, you may be eligible for additional benefits. Please call our military services hotline at 1-877-469-0110.